Our Mission
To provide every guest an exceptional grocery shopping experience.  Our guests will return because we are all about FRESH, strive to be as LOCAL as we can, and we are focused on YOU, our guests.  Our deli features nearly 100% house-made items.  Our bakery items, made fresh daily, give guests that home-baked, wholesome choice.  These new features of our store complement our well-known meat market, trusted by many for quality meats.  We believe in good, quality, fresh food.  We may not be the closest, but we are the best, and we're closer than you think!  When you're at the crossroads of where to turn for the best choices…turn to us.
"When you're at the crossroads, turn to us!"
Currently at Crossroads Market
Guest Testimonials
See what our guests have to say!
Have you ordered your Banty Bag?
Let Crossroads take the guess work out of what to make for your next meal.  We see our guests scratching their heads in the meat department pondering what to buy.  The Banty Bag is a monthly subscription service that provides a rotating variety of meats, allowing you to try different options. Busy families, meal prep warriors, and daily shoppers all find great benefit in having meat options just a thaw away.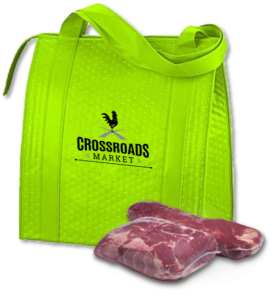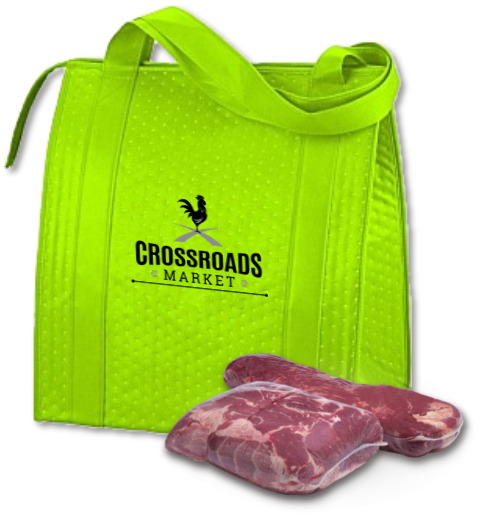 Join our Team!
We are a local, Family-Owned business that provides every guest with an exceptional grocery shopping experience and gives them a
reason to return while being a valuable resource to the community.  If you value quality, community, and service, Crossroads Market is the place for you!