Scratch Street Bakery
Crossroads Scratch Street Bakery is all about providing our guests with fresh, quality products.  Our team starts their day well before the sun comes up so that as soon as our doors open, guests are greeting with all the smells of a scratch bakery.  We specialize in yeast raised donuts and artisan breads along with many other tasty treats.  Cakes, cookies, dessert bars, donuts, buns and breads…Crossroads has you covered!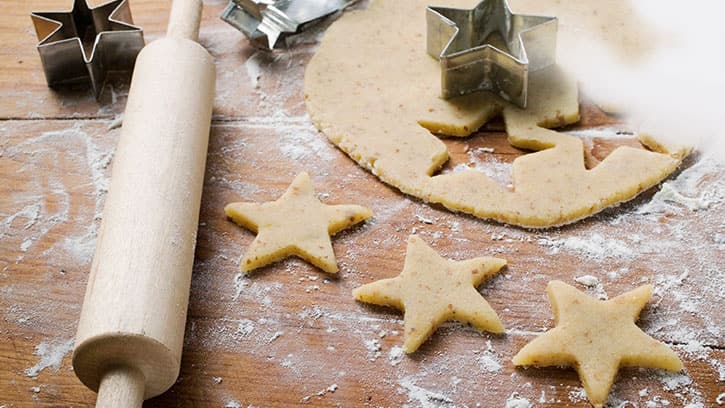 Holiday Cookie Pre-Order
Our Good Goods Brought to Your Kitchen
Enjoy a Crossroads' Own Favorite 4 Ways
Cookie Dough
Unfrosted Cutout Cookies
Frosted + Decorated Cutout Cookies
Cookie Decorating Kit
Why Crossroads Bakery?

Fresh
Our mixers and ovens are going all day every day.  You will always find our prep table, and ourselves, covered in flour.  It's important to us that our guests always get the freshest products that they will come back for time and time again.

Quality
We use only the freshest, highest quality ingredients to produce our bakery items and will always stand behind our product.  From aesthetics to taste, we want each baked good and every bite to bring a smile to your face.

Assortment
What is your sweet tooth telling you it wants?  Cake, cookies, brownies, donuts…maybe just a tasty artisan bread?  Our Scratch Street Bakery has a wide variety of sweet treats and grains to fill all of your bakery hopes and dreams.




The Asiago artisan bread is a favorite in our house.  It never lasts long!
Mike H.
via Instagram