Crossroads Smokehouse
Crossroads Smokehouse is home to Jerry's Award Winning sausages and brats.  Guests can enjoy amazing over 25 brat flavors, savory salami, and a wide variety of other smoked meats.  Crossroads' Smokehouse offers single-batch wild game processing year-round.  Special orders are always welcome!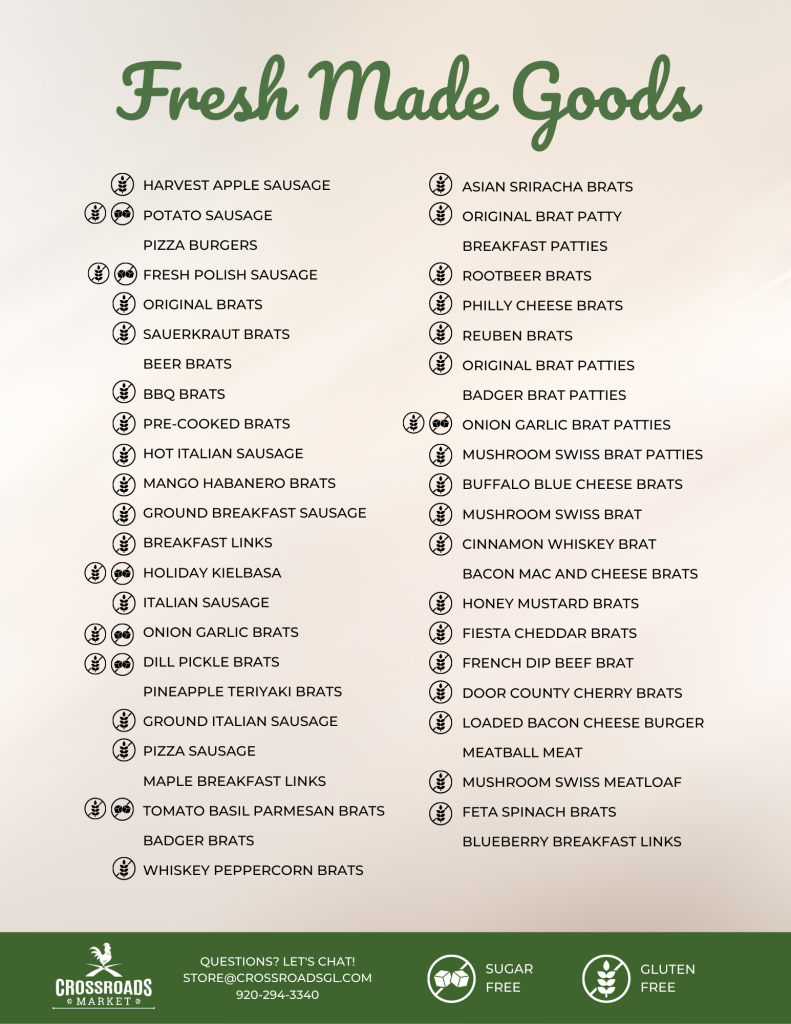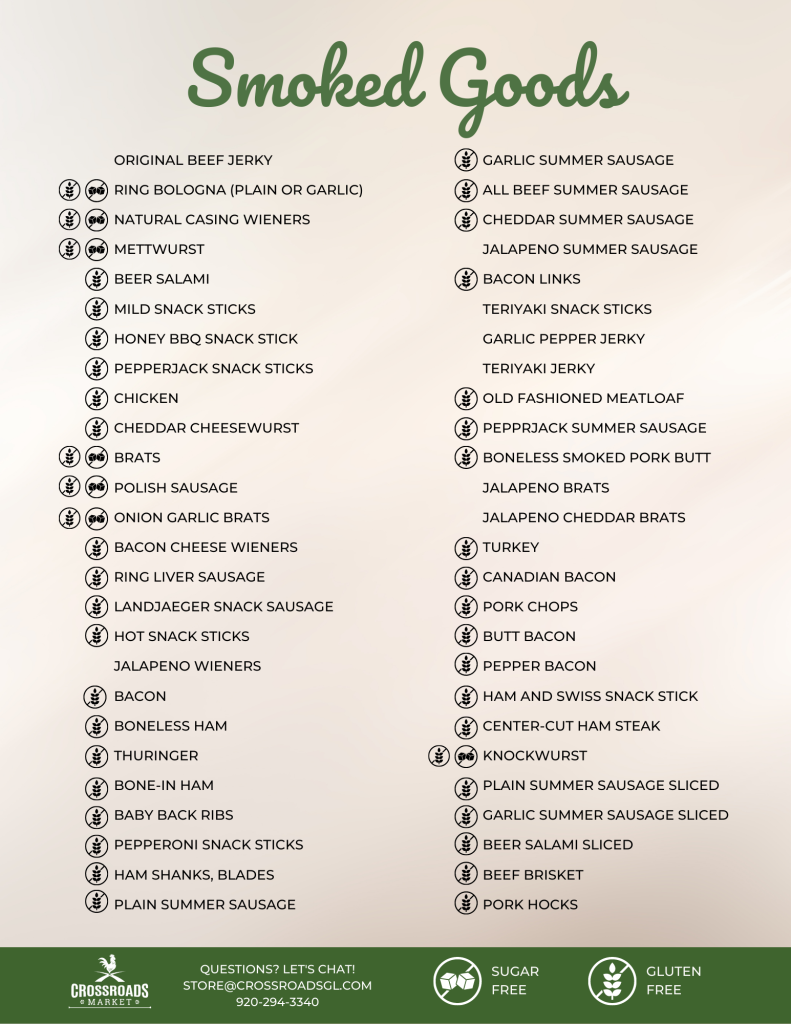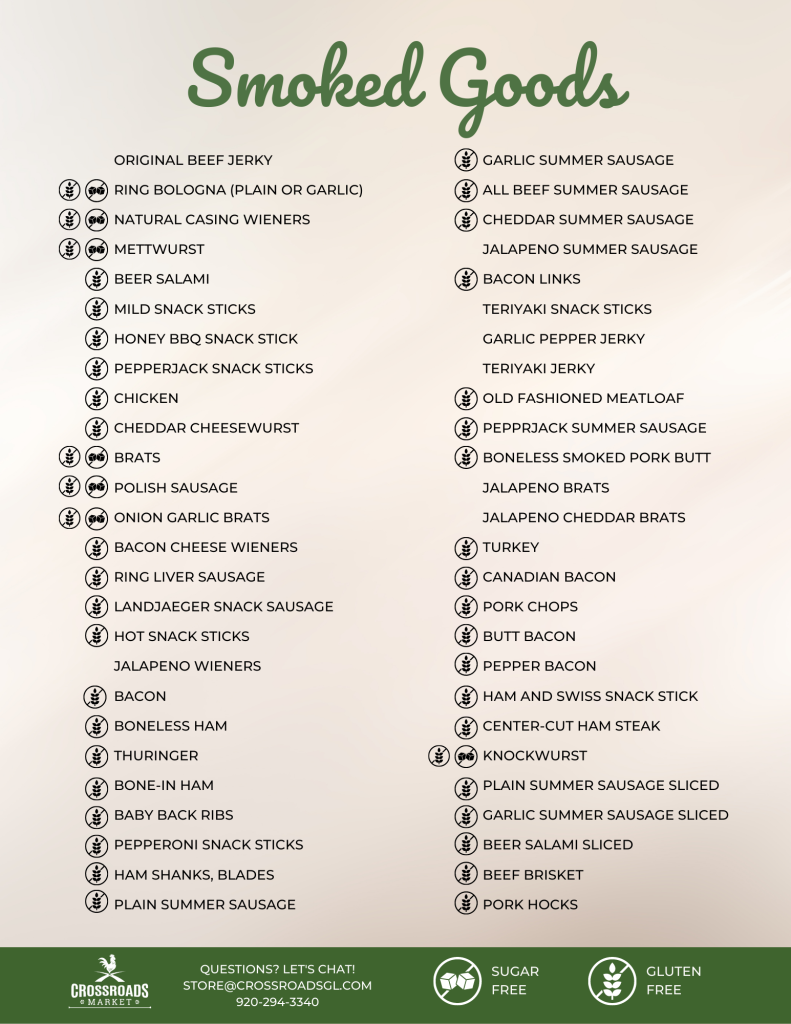 Disclaimer: Although some of our items are gluten-free, they are prepared in the same facility and as our regular Goods. We cannot guarantee that our Smokehouse Goods and other menu items are 100% free of gluten as there is always a possibility of trace amounts crossing over from other kitchen areas.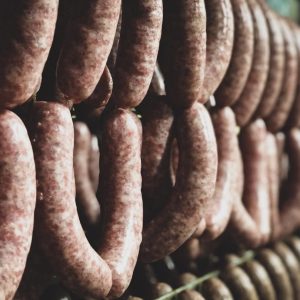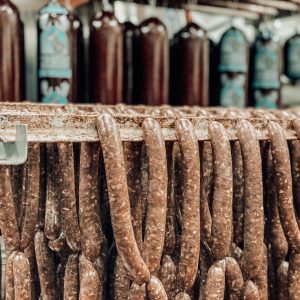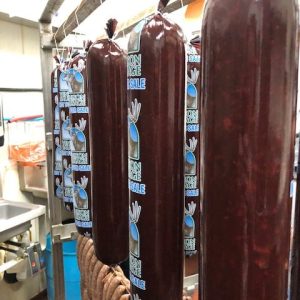 Meet Jerry!
Meet the man behind the recipes, Jerry Trochinski. Jerry has over 45 years of experience in the grocery business. He has done it all in this time. Everything from stocking to meat cutting, deli management, catering, and of course being a store owner. Jerry came to Crossroads with a wealth of knowledge and countless recipes that have come to be staples in our meat, deli, and bakery departments. Jerry's meats are not only fan favorites but are also award-winning.
When Jerry isn't at Crossroads, he enjoys being outdoors hunting, fishing, and gardening. He loves spending time with his wife Sheri, children Toby and Emily, and their families. Jerry has four grandchildren that help to keep him VERY active! "I want us to be known for how we personalize everything and the satisfaction we provide; for the products we produce and the quality service our guests receive."