Crossroads in the Community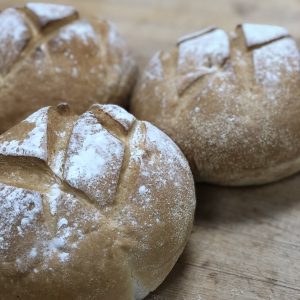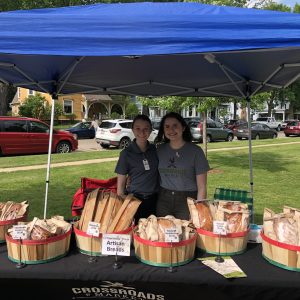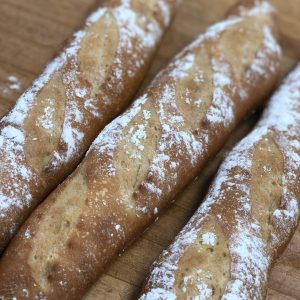 Stay up to date with our community happenings
by visiting our Facebook event page below!
Donation Requests
Giving back to the community is an important part of our mission.  As a member of the greater Green Lake area, we want to support our community as best we can.  If you'd like for your organization or project to be considered for a donation or monetary support, please fill out our Donation Request Form.  Please note, all donation requests must be received at least one month prior to the event.
Brat Fry Fundraisers
Brat & Burger Fry events are available every Friday and Saturday, May through October, from 10a – 2p. Your group may sign up for a single day or for the weekend block. There is no rental fee and you will keep all of the proceeds.  Once a date is on the calendar, all groups must fill out this FORM and return it to Crossroads.
Rooster Round Up
Crossroads Market is happy to partner with local Non-Profit Organizations within the community to assist in their fundraising efforts.  Our Rooster Round Up Program allows our customers the opportunity to round their purchase up to the nearest dollar amount to help support the cause at the time.  All of those funds raised go back to the organization.  If you'd like for your organization or project to be considered as one of our Rooster Round Up recipients, please fill out our Rooster Round Up Request Form.
*Please note, unlike in past years, we have not assigned a full calendar year to Round Up Recipients.  This will allow us to be flexible as organization's needs arise. COVID has thrown everyone for a loop over the past year, so we want to ensure we are able to prioritize and give to those most in need.  All applications are kept on hand and will be selected from each month.  If your group is chosen, you will be contacted via phone or email prior to the start of your organization's round up period.
Our 2021 Round Up Recipients
Jan 1 – Jan 31
Green Lake Basic Needs Fund
$2,112.38
February 1 – 28
Green Lake County/Ripon Community Foundation Fund
$1,721.24
March 1 – 15
Lauree's Trail – Green Lake Greenways
$1,014.42
March 16 – 31
Green Lake Association
$
April 1 – 15
Thrasher Opera House
$1,131.13
April 16 – 30
Berlin Barracudas Swim Team
$1,202.83
May 1 – 15
Markesan Sno-Drifters
$989.37
May 16 – 31
Green Lake Town Square – Dino Daze
$903.17
June 1 – 15
Boys & Girls Club of the Tri-County Area
$
Our 2020 Round Up Recipients
In 2020, with your help, we put a total of $34,667.20 back into our community through our Rooster Round Up Program.
Jan 1 – Jan 15
Princeton High School National Honor Society
$1,057.23
Jan 16 – Jan 31
Berlin High School Music Boosters
$1,154.98
Feb 1 – Feb 15
Princeton Lions Club
$1,085.30
Feb 16 – Feb 29
Girl Scout Troop 6217
$1,191.79
Mar 1 – Mar 15
Unimaginable Hope
$1,270.32
Mar 16 – Mar 31
Princeton / Green Lake Tigersharks Boy's Basketball
$1,516.48
April – August
Green Lake Area COVID-19 Relief Fund
$17,293.94
September 1 – 15
Green Lake Human Trafficking Task Force
$1,699.33
September 16 – 30
Boys and Girls Club of the Tri-County Area
$1,338.59
Oct 1 – 31
Green Lake Area Non-Profit Daycares
$2,239.35
November 1 – 30
Green Lake County Veteran Services
$2,509.58
December 1-31
Local School Staff Members
$2,310.31
Green Lake Area COVID-19 Relief Fund
COVID-19 has impacted many individuals, families, organizations, and businesses in our community.  We feel it is important, now more than ever, for us to come together as a community.  Because of this, we will be directing all Rooster Round Up funds to the Green Lake Area COVID-19 Relief Fund for the coming months, effective as of April 1st.  We will assess again in the Fall.  The Green Lake Area COVID-19 Relief Fund has been established to provide flexible financial resources to 501(c)(3) organizations working in the Green Lake Area community who are disproportionately impacted by Coronavirus (COVID-19) and the economic consequences of the outbreak.
To give to the Green Lake Area COVID-19 relief fund, visit our store or click the button below.
Community Partnerships
Crossroads is excited to partner with area organizations to support the community's interests!  We partnered with the Green Lake Chamber of Commerce as a major sponsor of the Concerts in the Park series this past summer, as well as the lead sponsor for the Green Lake Half Marathon.
Green Lake Chamber of Commerce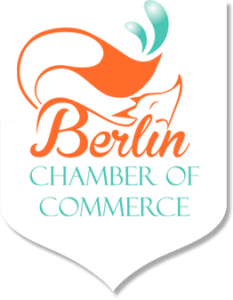 Berlin Chamber of Commerce