Crossroads in the Community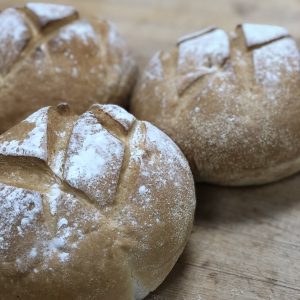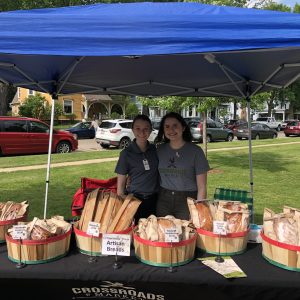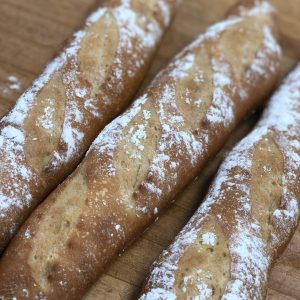 Sun
Mon
Tue
Wed
Thu
Fri
Sat

Friday Fish Fry

@ Crossroads Market

It's Fish Fry Friday!  Stop by Crossroads Cafe or Rooster Road Deli, where we will be serving up our delicious Friday Fish Fry featuring Cod or Shrimp dinners.  Each includes crinkle cut fries or potato …

Try It Tuesdays

@ Crossroads Market

Apr 7 @ 10:00 am – 5:00 pm

Introducing Try It Tuesdays! A way for you, our valued guests, to try some of our favorite recipes and items. Stop in Tuesdays from 11a-5p to sample goodies throughout the store.

Friday Fish Fry

@ Crossroads Market

It's Fish Fry Friday!  Stop by Crossroads Cafe or Rooster Road Deli, where we will be serving up our delicious Friday Fish Fry featuring Cod or Shrimp dinners.  Each includes crinkle cut fries or potato …

Try It Tuesdays

@ Crossroads Market

Apr 14 @ 10:00 am – 5:00 pm

Introducing Try It Tuesdays! A way for you, our valued guests, to try some of our favorite recipes and items. Stop in Tuesdays from 11a-5p to sample goodies throughout the store.

Friday Fish Fry

@ Crossroads Market

It's Fish Fry Friday!  Stop by Crossroads Cafe or Rooster Road Deli, where we will be serving up our delicious Friday Fish Fry featuring Cod or Shrimp dinners.  Each includes crinkle cut fries or potato …

Try It Tuesdays

@ Crossroads Market

Apr 21 @ 10:00 am – 5:00 pm

Introducing Try It Tuesdays! A way for you, our valued guests, to try some of our favorite recipes and items. Stop in Tuesdays from 11a-5p to sample goodies throughout the store.

Friday Fish Fry

@ Crossroads Market

It's Fish Fry Friday!  Stop by Crossroads Cafe or Rooster Road Deli, where we will be serving up our delicious Friday Fish Fry featuring Cod or Shrimp dinners.  Each includes crinkle cut fries or potato …
Stay up to date with our community happenings
by visiting our Facebook event page below!
Donation Requests
Giving back to the community is an important part of our mission.  As a member of the greater Green Lake area, we want to support our community as best we can.  If you'd like for your organization or project to be considered for a donation or monetary support, please fill out our Donation Request Form.  Please note, all donation requests must be received at least one month prior to the event.
Brat Fry Fundraisers
Brat & Burger Fry events are available every Friday and Saturday, May through October, from 10a – 2p. Your group may sign up for a single day or for the weekend block. There is no rental fee and you will keep all of the proceeds.  Once a date is on the calendar, all groups must fill out this FORM and return it to Crossroads.
Rooster Round Up
Crossroads Market is happy to partner with local Non-Profit Organizations within the community to assist in their fundraising efforts.  Our Rooster Round Up Program allows our customers the opportunity to round their purchase up to the nearest dollar amount to help support the cause at the time.  All of those funds raised go back to the organization.  If you'd like for your organization or project to be considered as one of our Rooster Round Up recipients, please fill out our Rooster Round Up Request Form.
*Please note, our 2020 calendar is full, but we will be taking applications for 2021.  Deadline for requests is November 1st as our committee will meet mid-November to select the 2021 recipients.
Our 2020 Round Up Recipients
In 2019, with your help, we put a total of $26,364.90 back into our community through our Rooster Round Up Program.
Jan 1 – Jan 15
Princeton High School National Honor Society
$1,057.23
Jan 16 – Jan 31
Berlin High School Music Boosters
$1,154.98
Feb 1 – Feb 15
Princeton Lions Club
$1,085.30
Feb 16 – Feb 29
Girl Scout Troop 6217
$1,191.79
Mar 1 – Mar 15
Unimaginable Hope
$1,270.32
Mar 16 – Mar 31
Princeton / Green Lake Tigersharks Boy's Basketball
$1,516.48
Apr 1 – Apr 15
Whooping Crane & Nature Festival
$
Apr 16 – Apr 30
Green Lake County 4-H Archery Project
$
May 1 – May 15
Green Lake Sailing School
$
May 16 – May 31
Green Lake Conservancy
$
Jun 1 – Jun 15
Freeland Film Festival
$
Jun 16 – Jun 30
Avastrong Charity
$
Jul 1 – Jul 15
Boys & Girls Club of the Tri-County Area
$
Jul 16 – Jul 31
Green Lake County Food Pantry
$
Aug 1 – Aug 15
Green Lake Association
$
Aug 16 – Aug 31
Country Clovers 4-H Club
$
Sep 1 – Sep 15
Green Lake PTO
$
Sep 16 – Sep 30
All Saints Catholic School Parent Network
$
Oct 1 – Oct 15
Markesan Youth Wrestling
$
Oct 16 – Oct 31
Green Lake County 4-H House Council
$
Nov 1 – Nov 15
Green Lake County Human Trafficing Task Force
$
Nov 16 – Nov 30
Dartford Historical Society
$
Dec 1 – Dec 15
Green Lake Area Animal Shelter
$
Dec 16 – Dec 31
Alzheimer's & Dementia Alliance of Wisconsin
$
Community Partnerships
Crossroads is excited to partner with area organizations to support the community's interests!  We partnered with the Green Lake Chamber of Commerce as a major sponsor of the Concerts in the Park series this past summer, as well as the lead sponsor for the Green Lake Half Marathon.
Green Lake Chamber of Commerce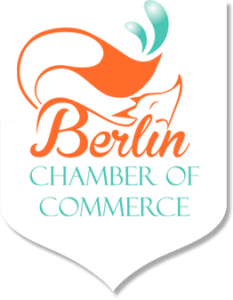 Berlin Chamber of Commerce