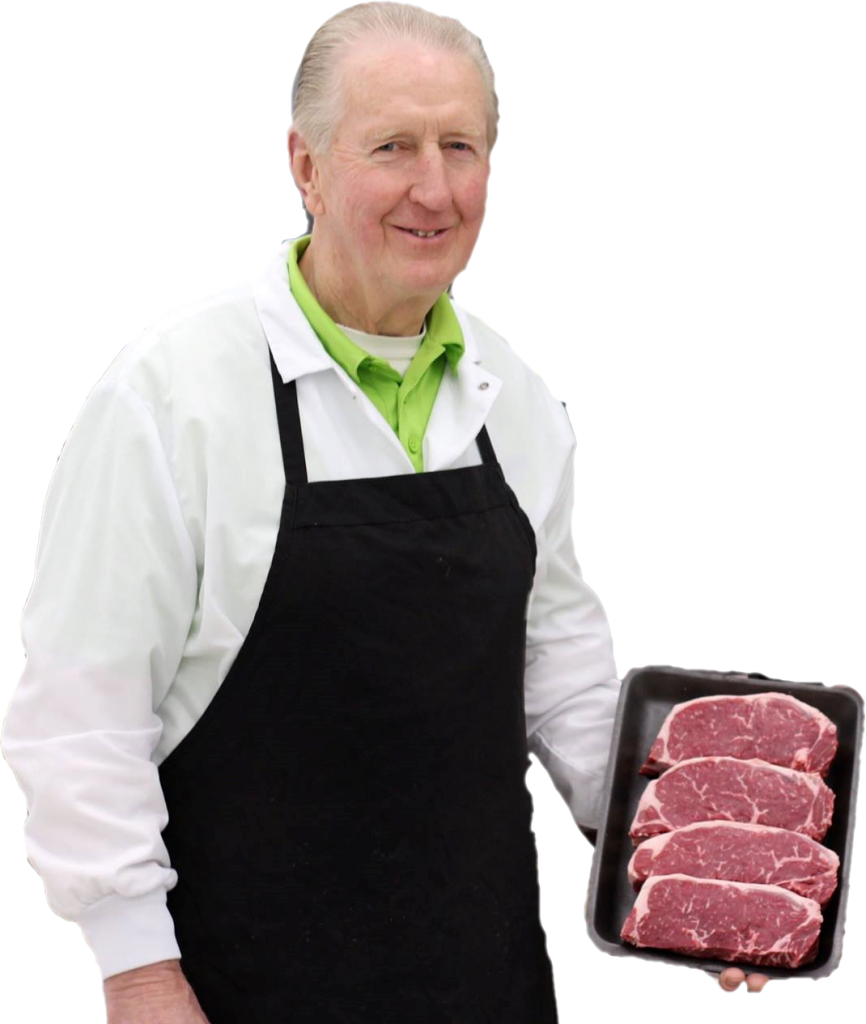 Butcher's Boulevard
Our meat department at Crossroads prides itself on the practice of trimming, cutting and grinding meat fresh daily.  With over 100 years of combined meat cutting experience, our butchers are happy to assist you in selecting the perfect cut and even suggesting a recipe to make your dinner absolutely perfect.  Along with our large selection of delicious steaks you will also find our signature marinated roasts, fajita mixes, flavored burgers, kabobs, fresh fish, seafood and a variety of smoked meats, right from our in-store smokehouse.
Meet 'Cha In Meat
Season It
When it comes to backyard grilling, there are several ways to add extra flavor to your food. The quickest way is with glazes, which are syrupy coatings often made with honey, maple syrup, or molasses that are brushed on during the last few minutes of grilling. Similarly, wet and dry rubs require little preparation time. Apply these blends of herbs and spices (wet rubs incorporate moist ingredients, such as oil, mustard, and yogurt) up to a few hours before cooking to create a savory crust. To deeply infuse foods with more flavor — and tenderize them, too — immerse them in marinades that are made with acidic liquids, such as lemon juice, vinegar, and wine.
Why Crossroads Meat?

Quality
At Crossroads, we pride ourselves on offering USDA Choice and Grade A products.  Quality is important to us, which is why we provide you with a wide selection of fresh cut and fresh ground meats.

Service
We are here to help!  Whether it's trimming your meat to perfection or seasoning your selection just the way you like it, we pride ourselves on servicing you, our guest.  We are happy to take your special order and love to offer cooking instructions or recipes.

Assortment
Beef, pork, chicken, seafood.  We have it all!  Whether you are looking for fresh or frozen, we have something for everyone.  Hand select your perfect steak from our service case or shop with ease and convenience in our many meat cooler doors.
Introducing Banty Bag!
Let Crossroads take the guess work out of what to make for your next meal.  We see a lot of our guests scratching their heads in the meat department pondering what to buy.  The Banty Bag is a monthly subscription service that provides a rotating variety of meats, allowing you to try different options without having to choose.  Busy families, meal prep warriors, and daily shoppers all find great benefit in having meat options just a thaw away.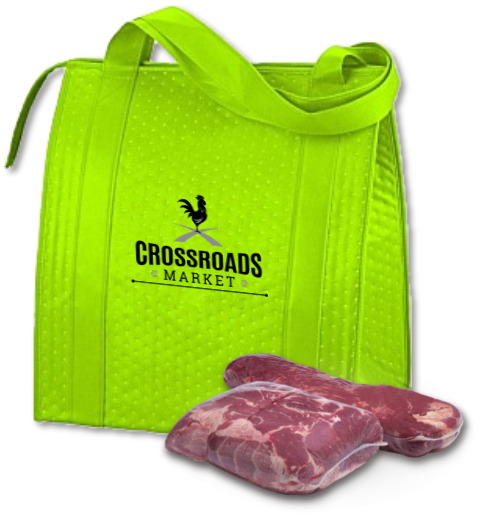 Crossroads Smokehouse
Crossroads Smokehouse is home to Jerry's Award Winning sausages and brats.  Guests can enjoy amazing over 25 brat flavors, savory salami, and a wide variety of other smoked meats.  Crossroads also offers venison and other wild game processing year round.  Special orders are always welcomed!