Extra Cleaning Measures
We have added additional cleaning policies and procedures to ensure our store is always top notch to keep our employees and our guests safe.  Customer contact points are being sanitized, hand sanitizer stations are placed through the store, and social distancing practices are in place.
Our Team is Masked
We are masking up for you!  Our team is dedicated to keeping our guests and co-workers safe, so you'll find us smiling behind our masks these days.  Please see info regarding masks in Governor Evers' order below.
Delivery and Pickup Services
We have invested in a new online platform and app to better assist our guests who feel safer at home and practicing social distancing.  With a few clicks of a button you can have your groceries in your cart, paid for, and on their way or ready for pickup.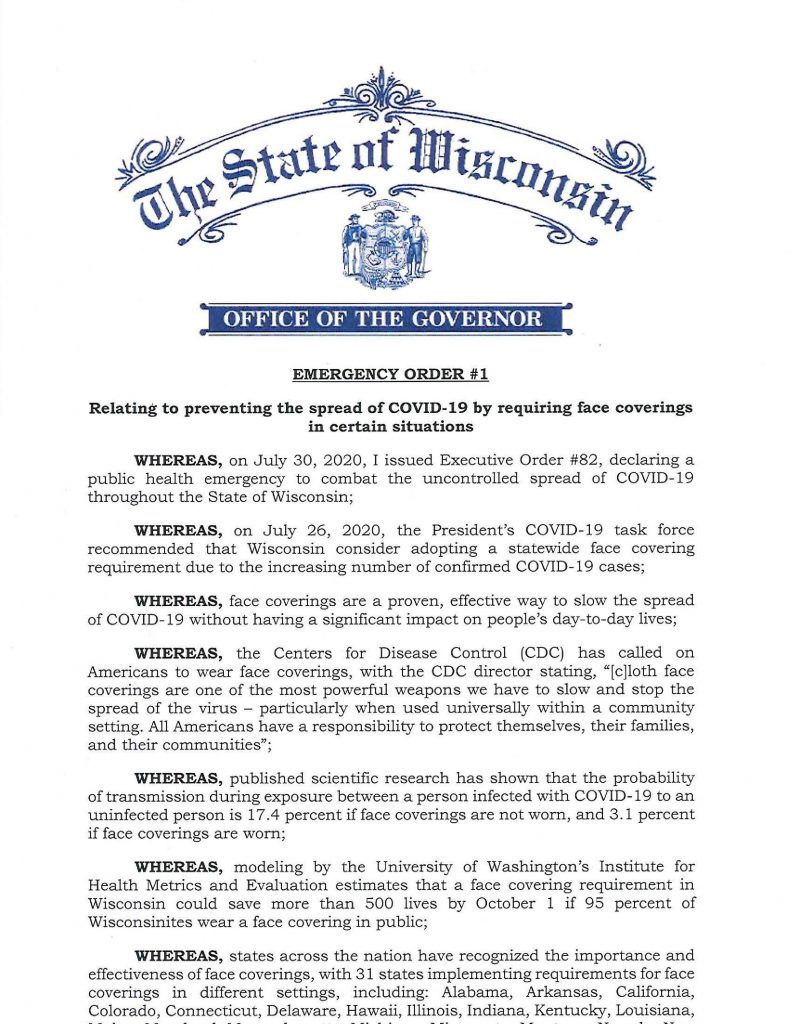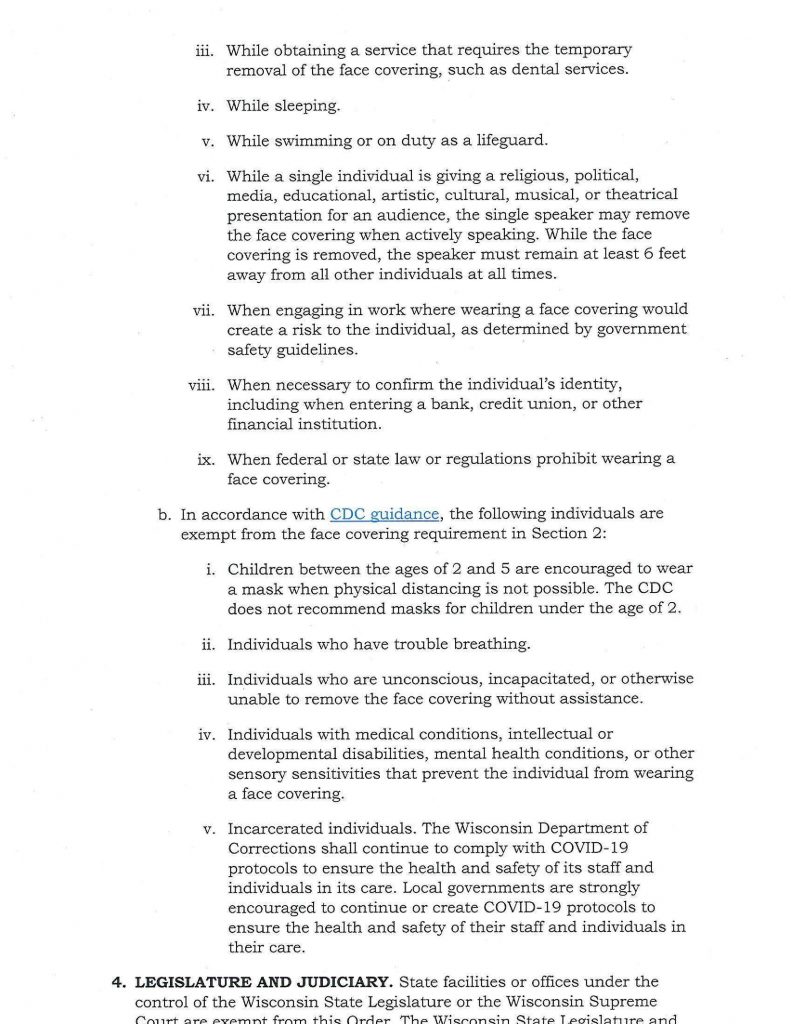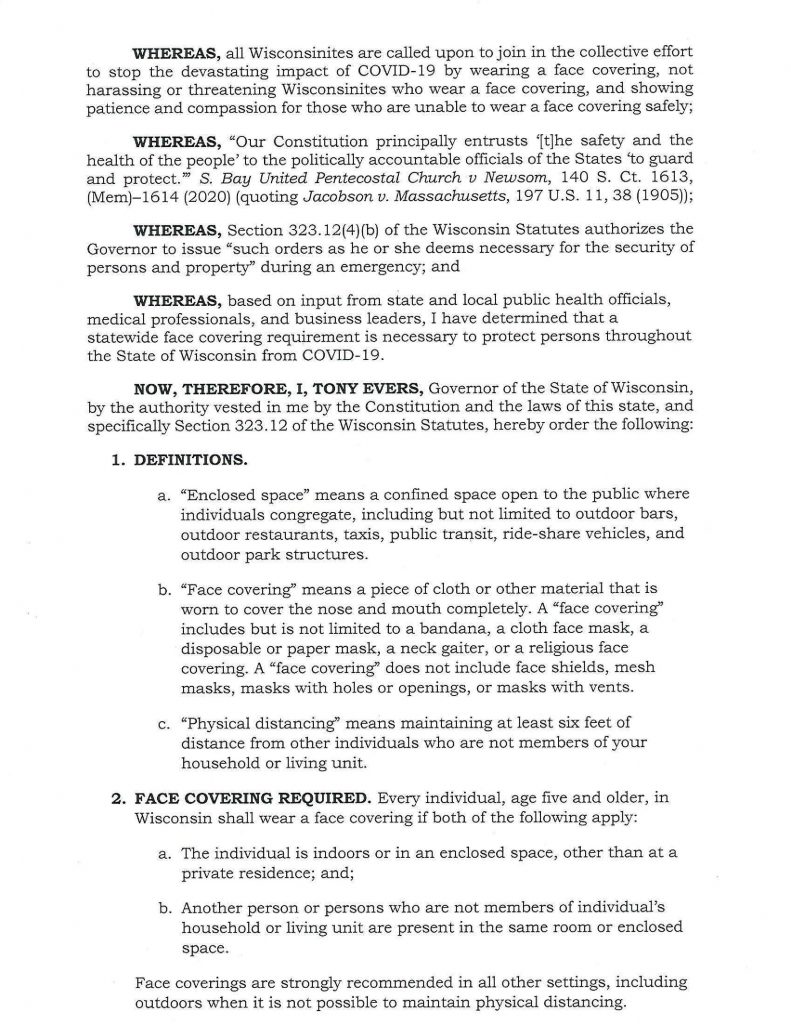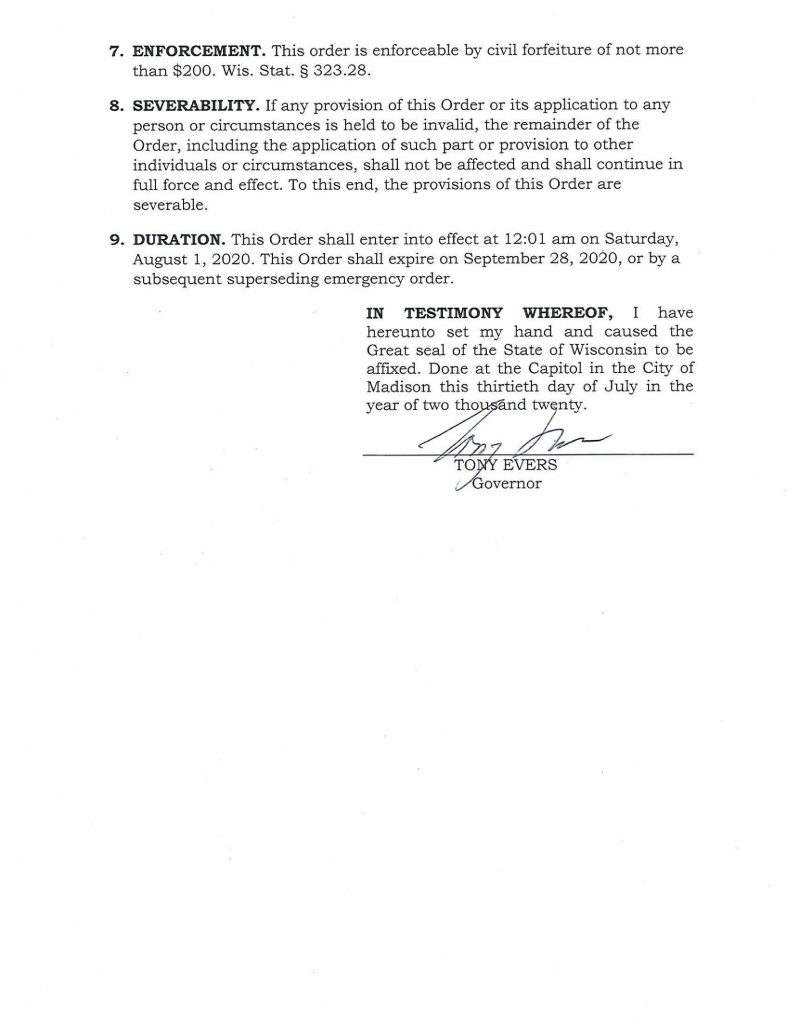 Thank you for leaving your reusable bags at home during this time.